IT IS RECOMMENDED TO DISABLE CHAIR SPECIFIC APPS AND USE THE HT APP.
Some chair apps may no longer be available, or supported, in the Apple or Android marketplaces. 
1. Install the HT App onto a mobile device.
a. Follow the prompts to create and account, Log in and use the app.
b. If the HT App is already installed, delete the HT App and reinstall. Reinstalling the HT App will insure that any updates to the app have been applied.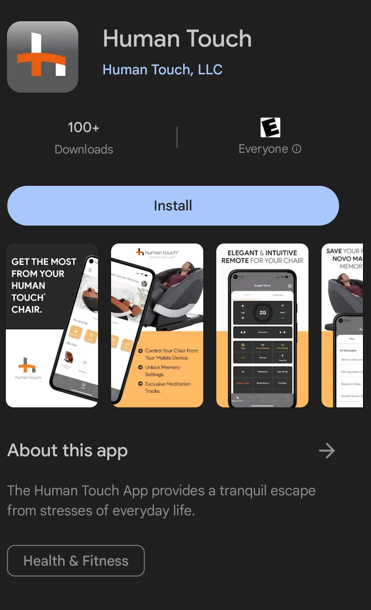 APPLE                                                                              ANDROID
2. Make sure the Bluetooth is turned on in the Chair Settings.
3. The HT App and other Bluetooth programs CANNOT work at the same time.
The chair only has one Bluetooth channel so it can only connect to one Bluetooth source at any given time..